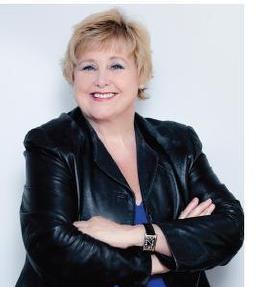 Lorraine Randall
CPM, ABR, SRES, LHS, e-PRO, CERP, RRS,SRES, CLHMS
Sales Representative
Phone: 905-693-9575
Mobile: 905-699-6777
​
Are You Aware there is a  Huge Difference   in Realtors Working for YOU?
You are Smart People. 
Why Pay the
Same Money? 
for a brand new agent who is still articling for the first two years of being a realtor, taking ongoing courses, and a lot of times either working a full time job, or taking care of their kids full time???
Real Estate is Your most Valuable largest Asset. 
Why
Let someone Learn the business - at your Expense??
​I know the Agents, how they work and negotiate, how well their offers hold together.  There is 
substitute for Experience.
TEAMS  are the new buzzword but are you aware Most Teams are either husband and wife teams, or a team leader with new inexperienced age. You meet the Team Leader - but the inexperienced agent is who is your realtor.
​Another Important Question is which location/geographic area do they work?  Location of their Company Office? Markets are different  Require membership in specific real estate boards. Listing your home on Toronto Board gives not access to Milton agents. Local Milton agents will not be aware about your listing.  Belonging to Real Estate Boards is Expensive. 
Unless they have Relocation Designation CERP RRS accepted by corporations. 
Agents need to specialize in their local area.
Be sure to ASK.
​I choose to be your Direct Contact, am Hands On, Handle ALL the Details for You. You can call anytime.  Ask any questions.  We work as a Team to ensure a Smooth Sale at the Highest Price.
Awards
I have All Top Sales Awards From both Royal LePage & ReMax and Currently iPro Realty -Plus 35+ Years in Real Estate!
Designations
Real Estate has a variety of areas of professional expertise.
Selling *Residential Real Estate, *Condominiums, *Country Homes, *Country *Estates
*Farms (did you know you can get hit with Thousands of Dollars in HST)
​*Family Law is important  I have lots of Experience in Divorce, Estates  
*Investment Property, *Rental Property
 *Corporate Relocation - Major Corporations Trust me with their Employees.   
*Appraisal - Experienced in  appraisal for Banks. Most agents can provide Opinion of Value, Evaluation, but not Appraisal.
Social Media
I welcome you to

Visit me at Linked in, Twitter, My blog, Facebook, Website lorrainerandall.com  I have an ePro designation!
Marketing your Home is important. We want to use all the Tools in the Box
!
I have a TEAM behind me, a Personal Marketing Manager, an Assistant, a Full Time Staff and Sales Professionals at iPro Realty, plus extensive clients and agents I have worked with. 
This means we have MORE People looking and working to Sell your HOME.
I may not bake great cookies but I know Real Estate!  I promise.  You have my word on it,  I put everything in writing. 
EASY EXIT LISTING AND BUYING CONTRACTS   
Life is far too short to work with unhappy people.  Much more fun to work with Great People!
​I became Licensed Realtor in 1979, worked very hard to sell Millions of Dollars in Sales, have Won all the Awards (thanks to your trust & loyalty to me), and sold Thousands of Homes Maybe your Neighbours.
I should post but there was at least 47 pages of sold homes. Please check out the Testimonials from my clients over the years. Call me, no fears of being harassed or pressured.  Free Opinions of Value, yearly updates on value, answer your questions.
Lets talk,  Best Wishes,